Processing wood manually

This is two ways of making wood pieces that I use when I donít have my wood hacker. The pieces should be 5x5x5 cm (2x2x2 in) or smaller for my system to run really well.

Billets or sticks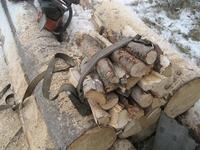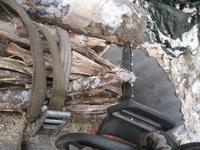 Take a bunch of billets and fix them together with a strap. Use the chainsaw to cut through the bunch. If the bits are still too large, use an axe to split them. This method can also be used on a bunch of smaller trees or sticks.
Logs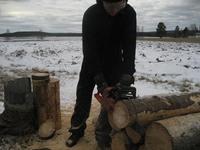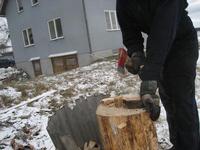 Make long billets of the logs and use the first method. Or cut 5 cm lengths and chop with an axe. This method was popular during the beginning of WWII, before they had invented wood processing machines. The workers got paid money for the amount of wood they delivered, so they handled the axe really fast after a while. However, a lot of thumbs got chopped of!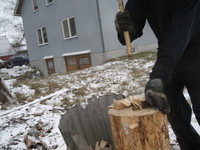 Click here to see a film of how to process wood.
/Johan